No Dental Insurance? No Problem! We've Got Options for You!
At Halo Dental Clinic in New Westminster, dentist Dr. Sushma Bajaj and her team provide exceptional dental care at affordable prices, as well as offering several financing options for patients who are uninsured or under-insured.
Financing Options
If you do not have a dental insurance provider, we offer the following alternative financing options:
HealthSmart (PayBright): Health Smart Financial's mission is to make out-of-pocket healthcare expenses more affordable for Canadians. You can move forward with your healthcare purchase today and pay over time using our convenient payment plans. We can help you cover any health-related expense you may be facing – and we use leading technology to make the process fast and easy.
Medicard: Financing for your cosmetic surgery. Go ahead, now you can afford to! 20 Years of Service. Easy Monthly Payments. Medicard has a Patient Financing Program just right for you.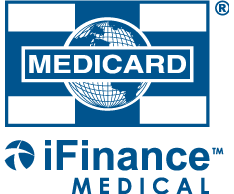 In-House Dental Plan
We believe that quality dental care should be accessible to everyone, so we also offer our in-house dental health plan, which provides our patients the benefits of dental insurance without any hassle. Our flexible plans are designed to work within a variety of budgets and to offer our patients:
Immediate access to treatment
Quality dental care for both adults and children
No deductibles
No exclusions
No claims to file
No maximum amount
Extended monthly payment plans
Other Payment Options
At Halo Dental, making payments is easy. We accept many forms of payment including cash, cheques and credit cards. We strive to make your dental visits as relaxing and stress-free as possible and we are committed to offering financial options to accommodate each of our patient's needs.
Questions? Call our New Westminster dental office at 604.544.8875 or use our convenient online form to request an appointment with Dr. Sushma Bajaj at Halo Dental clinic today!